News
Adopter of the HDMI Licensing LLC
Date:2019-07-27
Author:admin
Read:565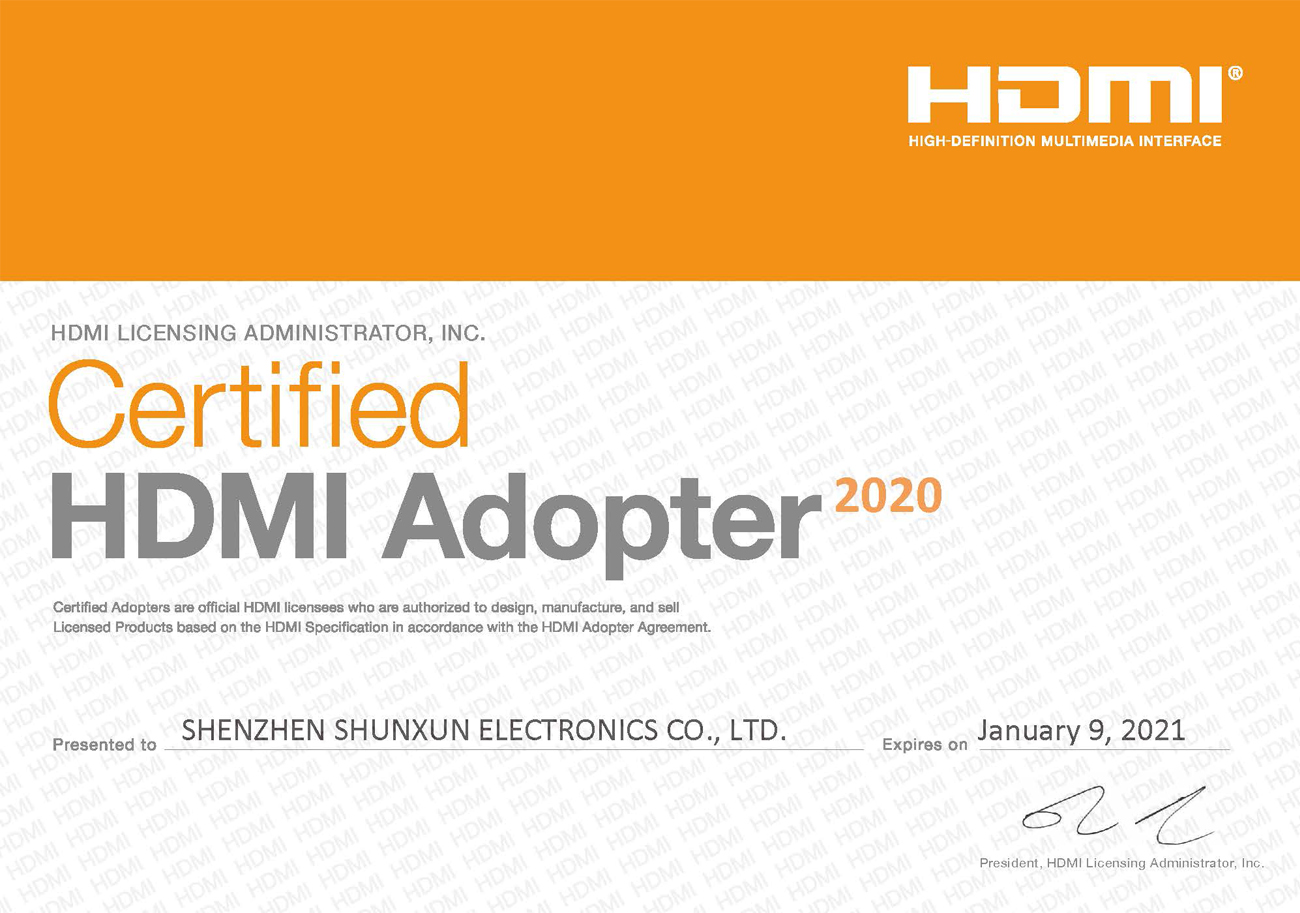 We are the adopter of HDMI Licensing LLC since 2007 , becoming one of the earliest leading HDMI products manufacturer in China.
You can find us here:http://www.hdmi.org/learningcenter/adopters_founders.aspx
We can provide full series of HDMI products, including HDMI Splitters, HDMI Extenders, HDMI Switchs, HDMI Matrixes, HDMI Converters,HDMI Extender over IP series products etc.
Now the Newest Vesion is HDMI 2.0 :
HDMI 2.0, which is backwards compatible with earlier versions of the HDMI specifications, significantly increases bandwidth up to 18Gbps and adds key enhancements to support continuing market requirements for enhancing the consumer video and audio experience.
New functionality includes:
4K@50/60, (2160p), which is 4 times the clarity of 1080p/60 video resolution
Up to 32 audio channels for a multi-dimensional immersive audio experience
Up to 1536kHz audio sample frequency for the highest audio fidelity
Simultaneous delivery of dual video streams to multiple users on the same screen
Simultaneous delivery of multi-stream audio to multiple users (up to 4)
Support for the wide angle theatrical 21:9 video aspect ratio
Dynamic synchronization of video and audio streams
CEC extensions provides expanded command and control of consumer electronics devices through a single control point